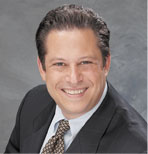 Michael is the managing partner of MBH Legal Search, LLC. He specializes in and has developed a strong practice in employee benefits and tax partner placement. Michael has opened offices for AmLaw 25 firms, established practice groups in new metropolitan markets for his clients, and placed department chairs and regional managing partners. A former commercial litigator, Michael began his recruiting career in New York and is one of the founding partners of MBH. Michael lives in Bucks County, Pennsylvania with his wife and two young daughters.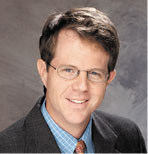 Rob has been a partner with MBH since 2003. Formerly the president of a successful literary agency and a book editor at Doubleday in New York, Rob brings great counseling and negotiation skills to his practice.  Rob focuses on trusts and estates, tax, corporate, and litigation.   He has placed attorneys at Am Law 100 firms, boutiques, family offices, investment banks, as well as charitable organizations such as the Bill and Melinda Gates Foundation.  His practice is international in scope.  Rob is a native of San Francisco, California and now lives near Princeton, New Jersey

Andrew Oringer is thrilled to be a part of MBH Lipsky Robertson Oringer Legal Search.  He has known Mike Lipsky for years (Drew's been a client!) and brings his knowledge of ERISA and the ERISA legal market to the task of helping lawyers find each other.  Over the years, Drew has had many experiences helping people find their way (usually, but not always, in the ERISA and compensation fields).  These interactions have always ranked high – if not at the top – of his most satisfying professional experiences.
Drew is co-chair emeritus of the Employee Benefits and Executive Compensation Committee of the American Bar Association's Business Section, Emerging Issues Coordinator of the Employee Benefits Committee of the American Bar Association's Section of Taxation, co-chair emeritus of the Employee Benefits Committee of the Section of Taxation of the New York State Bar Association and chair emeritus of the NYSBA Committee on Attorney Professionalism. He is a charter member of the Practical Law Employee Benefits and Executive Compensation Advisory Board and was a long-standing member of the Advisory Board for the Bloomberg BNA Benefits Resource Practice Center and for the Tax Management Compensation Planning Journal. He is a Fellow of the American College of Employee Benefits Counsel, a Senior Fellow from Practice for the Regulatory Compliance Association and an adjunct professor at the Fordham University School of law and at the Maurice A. Deane Law School at Hofstra University. He is co-editor of a leading treatise on ERISA fiduciary law and has authored a chapter in a leading treatise on the taxation of nonqualified deferred compensation. Drew is highly rated by a number of key ranking organizations, including Chambers at Band 1 (both in metropolitan New York and, from time to time, among national practitioners), has repeatedly been included in a widely disseminated list of the Top 100 lawyers in metropolitan New York across all practice areas and is a member of The Legal 500 Hall of Fame.
Drew enjoys when students or prospective students get in touch with him to discuss law schools and the law-school experience, and wants attorneys of all ages to continue to feel free to call him to help plot their career paths and discuss approaches and dynamics relating to career choices. He continues his ERISA practice as a partner at a major ERISA boutique, where he also serves as General Counsel.